Best After Sun Products
Even if you have the best intentions when it comes to protecting your skin from the sun, sometimes your skin needs a little extra TLC after exposure to UV rays.
After sun is known for its soothing capabilities and is many people's go-to skincare product after too much time in the sun.
However, do you really know how after sun works? How it should be applied, and how to pick the best aftersun lotion?
If not, then you need to keep reading.
What is after sun?
As the name implies after sun is a product that is applied to the skin after being in the sun.
While some sceptics believe after sun to be just a moisturiser, high-quality after sun products include ingredients that are specifically designed to soothe sun-exposed skin. They are also designed to be lightweight, have high water content, and have minimal occlusive ingredients.
There are many different types of after sun products on the market, including those designed for the body, ones for the face, and even after sun products for the hair and scalp.
After sun should be a part of your daily skincare, especially if you have pale skin, you spend a lot of time outdoors, or you live in a sunny climate.
How does after sun work?
After sun creams, lotions and gels are designed to moisturise skin that has been exposed to the sun's UV rays.
A good after sun cream lotion will contain a range of soothing and restorative ingredients such as aloe vera, shea butter, and allantoin. This enables them to hydrate, soothe and nourish dry, dehydrated and inflamed skin.
What are the benefits of after sun?
Although many people believe that by applying sunscreen, they can avoid damage caused by the sun, this is simply not the case. Even sunscreens with the highest protection factor do not offer 100% protection against powerful UV rays.
Furthermore, as the skin can burn in as little as 15 minutes of sun exposure, having high-quality after sun lotions on hand is even more crucial.
Some of the most notable benefits of after sun products include:
Re-hydration
Most after sun lotions and creams have a high water content which means they provide the perfect antidote to dehydrated skin.Even if your skin does not appear sunburnt, you should still apply after sun lotion to help rehydrate and add moisture to your skin.
Soothe inflammation
If your skin is looking red, feeling hot, or appears inflamed after sun exposure, then after sun lotion can help to soothe your skin.
Many after sun products contain aloe vera, which boasts anti-inflammatory properties and has a natural cooling and soothing ability.
Prevent ageing
Sun exposure is one of the most common causes of premature ageing, causing sunspots, wrinkles, and fine lines. Fortunately, after sun lotion can help to treat skin damage and repair the skin.If you are worried about ageing skin, look for after sun products that are specially formulated for mature skin.
Relieve pain and discomfort
After sun creams and lotions can help reduce any discomfort or pain you are experiencing after spending too long in the sun. If your skin is swollen or blistering, look for a cooling after sunburn gel or thick cream such as Hawaiian aftersun body butter that will give a big injection of moisture.
Prolong your tan
If you love the look of tanned skin, then an after sun cream or lotion is a must. As well as keeping your skin hydrated which can prevent peeling, after sun products also work to keep your tan looking its best for longer.
For those that actively want to prolong their summer glow, look for an aftersun with tan or a tan maintenance product that is designed to help your tan settle and last for longer.
Does after sun cure sunburn?
When it comes to sunburn, prevention is always better than cure, so you should always make sure you are wearing sun lotion, even when the sun is not visible.
Sadly, no product can cure sunburn, but the right after sun lotion can help soothe the skin and aid the repair process.
Mild cases of sunburn should heal on their own within 3-5 days.
What ingredients should you be looking for in an after sun product?
Rather than picking up the first after sun lotion that you see (or the most affordable one), you should take the time to read the ingredient list.
Some of the most effective ingredients for soothing and restoring skin that has been exposed to the sun include:
Aloe Vera
Aloe vera has anti-inflammatory and antiseptic properties that can help reduce redness and swelling caused by sunburn. Studies also suggest that this natural ingredient can help to promote and speed up the healing of skin burns.
Aloe vera also has an immediate cooling effect on the skin, providing instant relief from the most common symptoms of sunburn.
You can find after sun cooling gel that includes aloe vera at most supermarkets, chemists, and online pharmacies.
As well as ingredients that you should look out for, there are also a few that you should avoid as these can cause further irritation to the skin. If you are suffering from sunburn, do not choose a skincare product that includes:
Any ingredients that end in "-caine" such as benzocaine as these can cause further irritation and, in some cases, an allergic reaction.
Oils and petroleum. After sun products that are oil or petroleum-based may make your sunburn worse as these can trap heat in the skin.
When choosing an after sun cream or lotion, there are several factors that you need to consider. These include:
Your skin type
You can find after sun products that are suited to all different skin types. For example, sensitive skin, dry skin, and irritated skin.
Ingredient list
Pay close attention to the ingredients listed on each after sun product, as this tells you how effective it will be at soothing your skin. Look for ingredients such as aloe vera.
Price
The most expensive after sun lotions are not always the best ones. In fact, the basic Boots Aftersun Lotion is highly effective and affordable.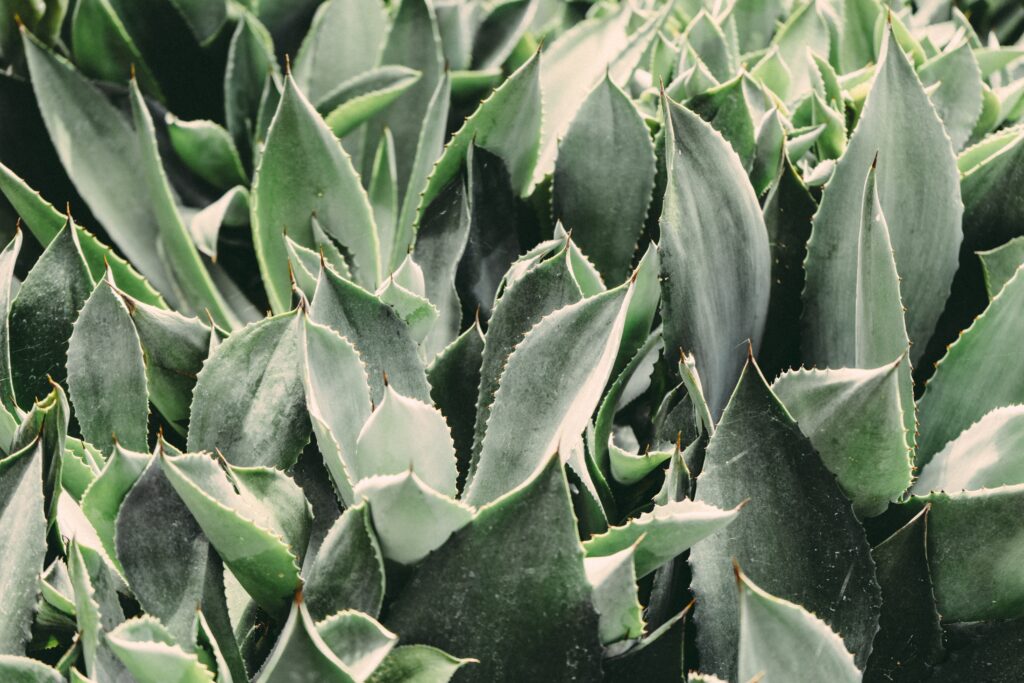 What is the best after sun moisturiser for sensitive skin?
If you have sensitive skin, you should look for an after sun lotion that is fragrance-free and hypoallergenic. You may also want to look for organic after sun creams that do not contain harsh chemicals that can irritate sensitive skin.
What is the best after sun cream for the face?
If you are worried that applying after sun creams to your face may result in breakouts or oily-looking skin, then you need an after sun cream that is specifically designed for use on the face.
After sun face creams are often oil-free and non-comedogenic, which means they will not block your pores and cause breakouts.Look for after sun face creams that contain aloe vera as these have a cooling effect and a fresh scent that makes a great base for applying make-up.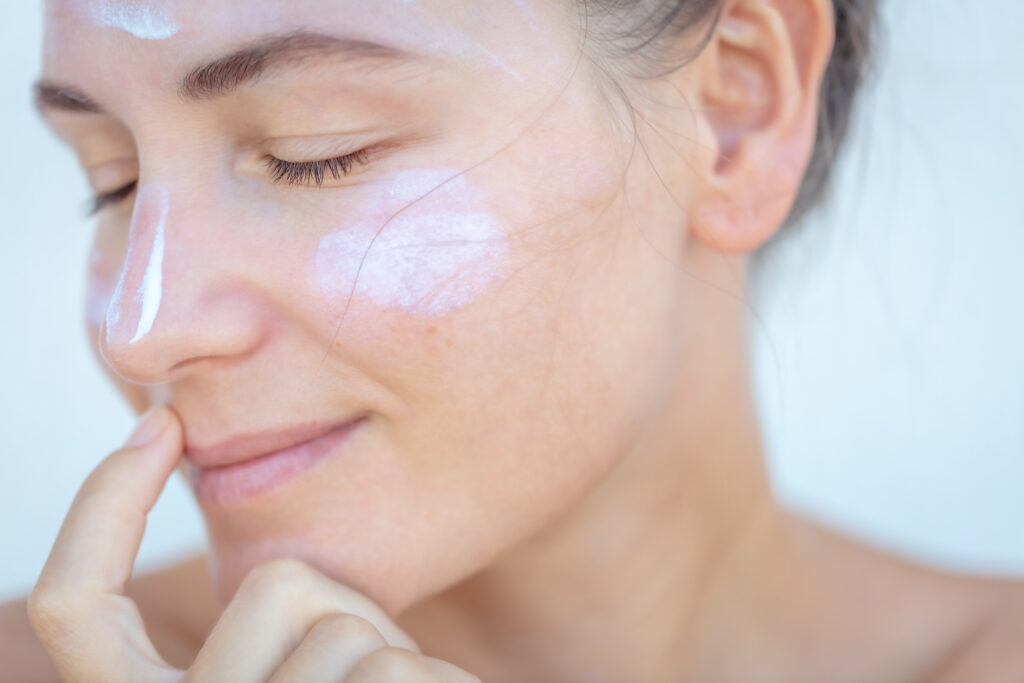 What is the best after sun cream for foot and hand sun damage?
When applying sunscreen, there are certain areas of the body that are often overlooked, including the hands and feet. However, both of these body parts are prone to burning.
If you have sunburnt hands or feet, you can apply your normal after sun lotion to these areas also.
If you have not burnt your hands or feet, but they have been left dry and dehydrated, then there are several other treatments that you can use, such as:
CCS Foot Care Cream
CCS Foot Care Cream is a hypoallergenic foot cream that has been specially formulated to moisturise dry and hard skin on the feet.
A great option for feet that have been exposed to the sun, CCS Foot Care Cream contains urea which helps to lock in moisture and improve the barrier function of your skin. Plus, if your feet get a little smelly and sweaty in the summer, this cream is infused with eucalyptus oil which can help to banish bad odours.
What is the best after sun tan enhancer?
All good quality after sun products should help to prolong your tan as they help to moisturise the skin and prevent peeling. However, if you are looking to enhance as well as prolong your tan, you can try an after sun cream that also contains a fake tan.
These are designed to enhance your natural tan and skin colour while simultaneously hydrating your skin. Plus, no streaks to worry about!
If you want to maintain your tan for longer, look for an after sun cream that contains ingredients such as panthenol, aloe vera, and vitamin E.
What is the best children's aftersun?
After sun sprays are a good idea for children who have sunburnt skin, as these can be easily applied and often do not need to be rubbed in.
You should also look for natural ingredients that will be gentler on your child's delicate skin.
Some of the best children's after sun lotions include Childs Farm After Sun Lotion and E45 Junior Moisturising Lotion.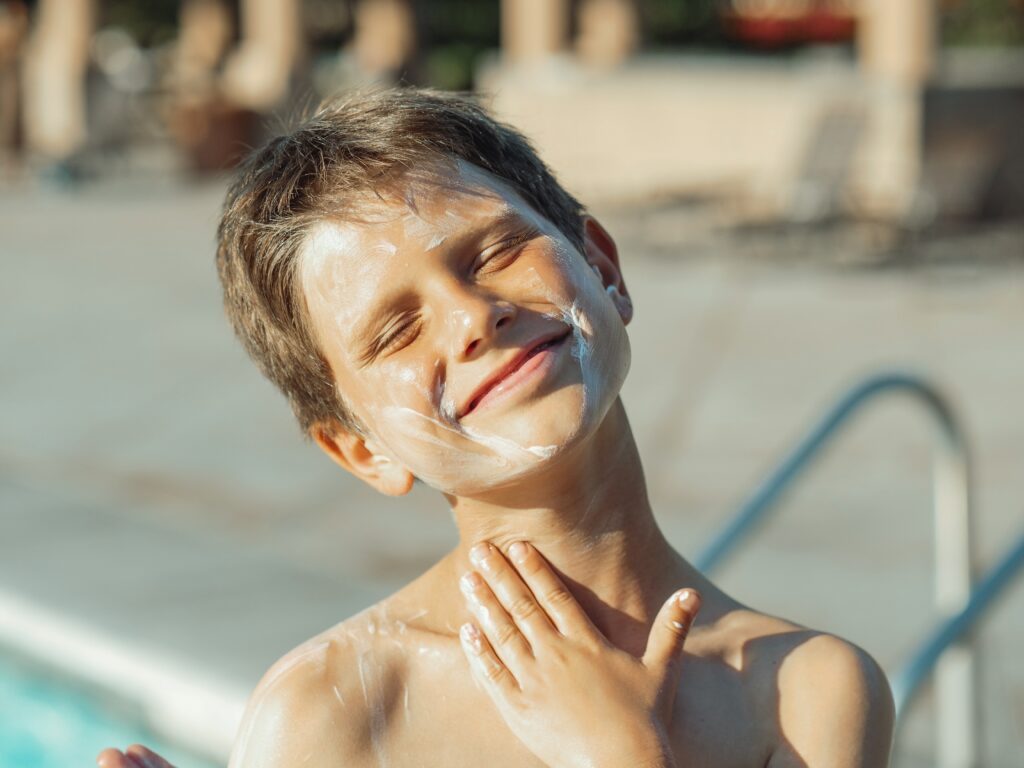 How to apply after sun for optimal results
If you have experienced sun damage, you should apply an after sun cream as often as necessary. The most important thing to remember is that damaged or burnt skin requires hydration and moisture to prevent peeling.
Once your skin starts to heal, you can reduce the frequency of applications and only apply once or twice a day.
After sun skincare tips
When it comes to choosing and applying after sun products, there are several tips that promise to keep your skin in optimal condition. These include:
Choose after sun lotions that are free from additives such as perfumes and parabens, as these can irritate the skin and make your sunburn feel worse.
Use hydrolates during the summer as these have a direct cooling effect on the skin.
Look for after sun products that contain aloe vera as they can moisturise the skin and reduce any inflammation.
As well as the above tips on how to choose the best after sun products, there are also a number of other measures that you can take to facilitate your skin's healing process:
Take a lukewarm shower or bath before applying your chosen after sun.
Do not rub your skin dry. Instead, either gently pat with a soft towel or allow to air dry.
Drink plenty of fluids and eat foods with a high water content to help your skin rehydrate from within.
Reapply your chosen after sun lotion if your skin starts to feel tight or irritated.
Frequently asked questions
What does after sun lotion do?

After sun is designed to combat the impact of sun exposure which includes skin heating, skin damage, and skin drying. After sun can also soothe any pain or discomfort caused by sun exposure by reducing irritation and inflammation.
Is after sun lotion good for your skin?

After sun lotion is effectively a moisturiser that contains additional ingredients that have the ability to soothe and repair skin that has been exposed to the sun. This means that it is good for both sun-damaged skin and skin that needs a hydration boost.
Can I use after sun lotion on my face?

Yes, you can and should use after sun lotion on your face. While you can safely use after sun creams and lotions designed for the body on your face, if you want to enjoy maximum benefits from after sun care, look for after sun lotions specially formulated for the face.
What are the benefits of after sun?

After sun nourishes the skin after sun exposure and can help to prevent peeling caused by sun damage.
How often should you put after sun on?

If you have sunburnt skin, you can apply after sun cream or lotion as and when you feel it's necessary. Ideally, after sun products should be applied after showering or bathing.

Once your skin starts to heal, you can reduce the number of applications to once a day.